Are you the one who receives candidate proposals? If so, the feature you've been waiting for is here! We've enabled the option of rating proposals, straight from your inbox.
You can give a positive or negative rating, with just one click.
If your feedback is positive (thumbs up), the candidate's bid gets sent to the preselected list, called "Favorites" in the past.
For negative feedback (thumbs down), the candidate's bid will go to the discard list. We'll need you to give the reason, choosing from options such as proposal amount, low-quality proposal, lacking required skills, among others.
You can retract your feedback at any time, and the freelancer won't find out which client gave it. They will be informed of your anonymous feedback as part of their weekly summary, so the information will be useful to them as they improve future proposals.
You'll be given a chance to rate the candidate's proposal at two different times:
Before beginning the conversation, upon receiving the proposal. It's a simple way to discard or preselect it.
During the conversation with the candidate.
Your feedback helps us get better results. The more feedback, the more improvements freelancers make to their proposals. The better the proposals, the better your chances are of getting your project done.
If you're a freelancer, you'll get more thorough weekly feedback.
A new weekly summary puts together anonymous client feedback from the proposals you sent and the conversations you started in the previous seven days.
The goal of this summary is for you to keep improving your proposals and contact with clients, so we'll also share actionable steps.
Find personalized tips and alerts in the areas for improvement.
You can see an example summary, below the heading "Weekly Activity":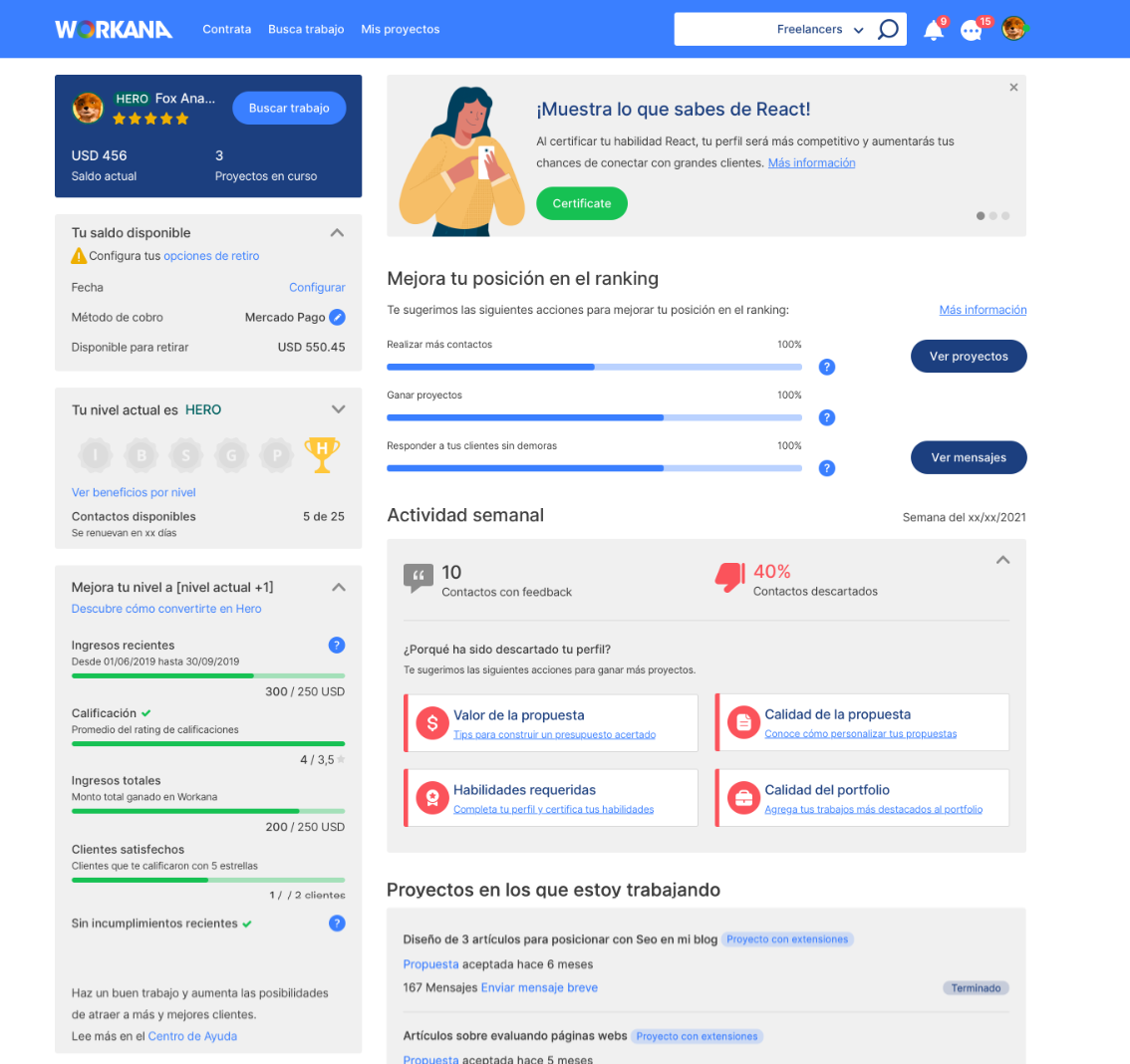 Do you have questions or comments about our features?