In addition to sending invitations to freelancers to apply for your already published projects, you have the possibility of directly contacting a profile that interests you, to make a specific proposal. You can do it by creating a project for him/her.

How do I create a project for a freelancer?

The client can enter the profile of the professional and select the option "Hire".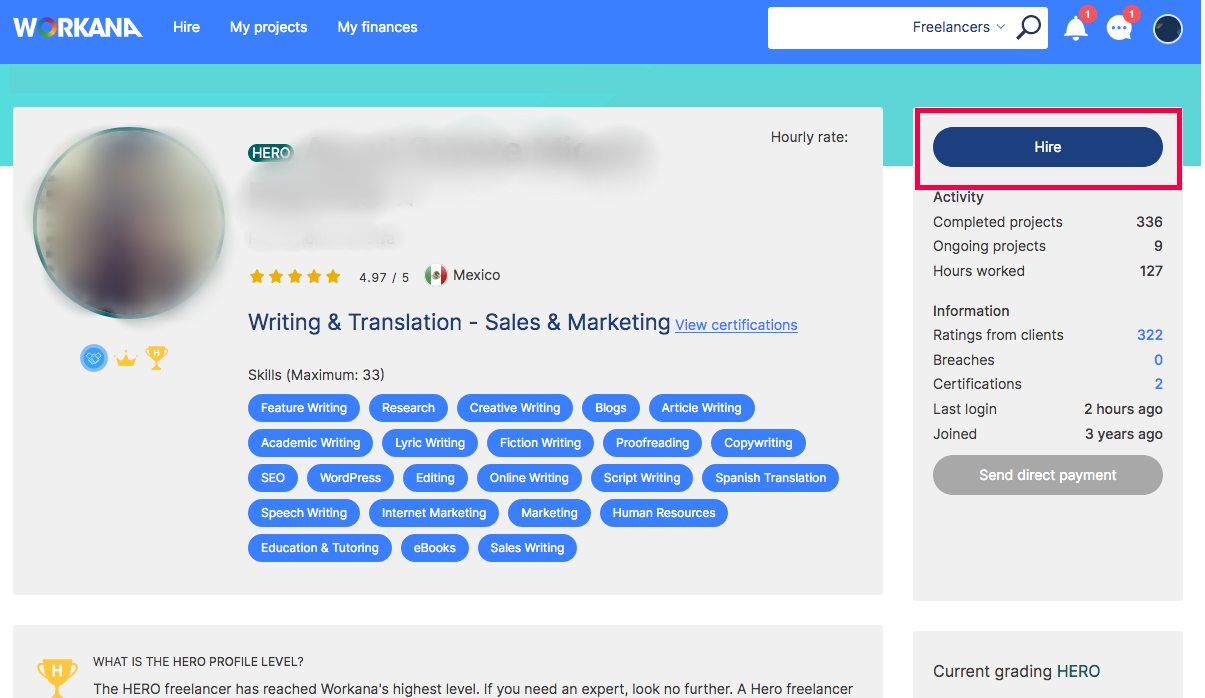 A page will open, where you must create a project for the freelancer, indicating category, subcategory, project name and comments (there you can tell the freelancer the details of the project you need, request a quote or offer a specific proposal).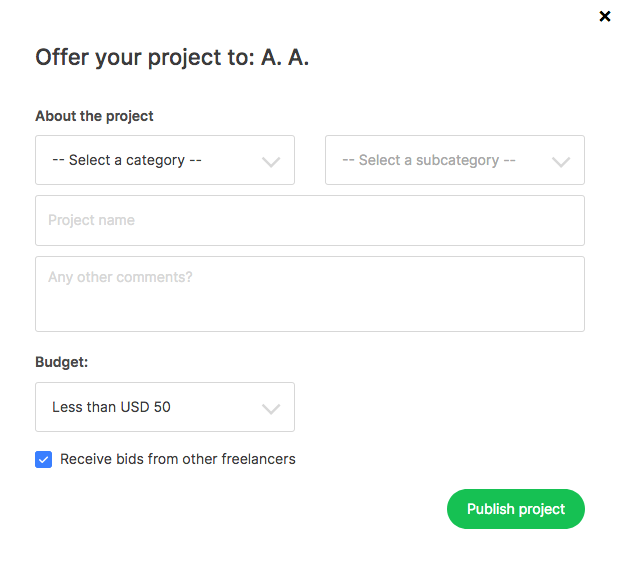 IMPORTANT: When creating the project, you will find the option "Receive bids from other freelancers". Remember to uncheck this option so that your project is private and can only be seen by the selected professional.

By clicking on "Publish project", it will be published on the platform as a common project, but only visible to you and to the chosen freelancer, who will receive an alert to respond to your offer.

The freelancer will be able to answer you and start a chat with you, and will be able to apply as in any other project.

Once the guarantee deposit has been paid, the project will have all the characteristics of a regular project where you can propose new deadlines, receive deliverables, create extensions, etc.