Before closing your Workana account, please note that you will not be able to reopen a new account, as only one account is allowed per user. For this reason, you will not be able to use the same data in a new profile either.
To do this, simply log in to your profile, click on your photo (at the top right of the screen) and select " My account".
Then you click on "ACCOUNT".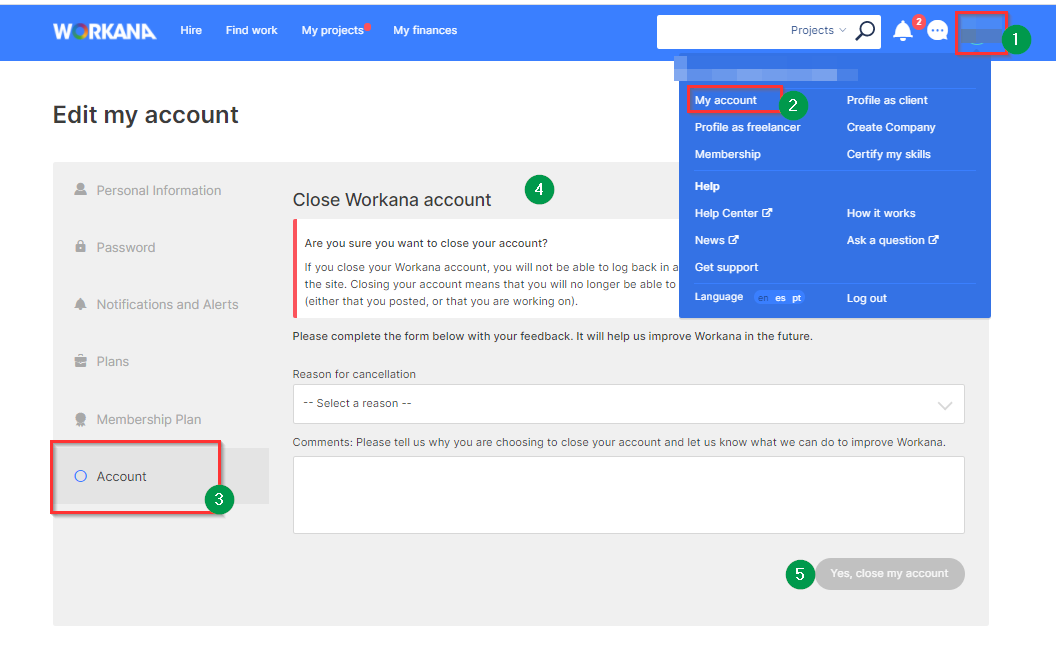 Finally, you have to choose the reason for the cancellation of the account, provide your feedback and click on "Yes, close my account".
If you would like to use Workana again, simply contact us and ask for your closed profile to be reactivated 😎