In Workana you have the chance to get paid once a week :)
To do it, you need to be subscribed to a Premium Plan. For further information about our Professionals Benefit Plans click here.

To request an Weekly Withdraw, all you have to do is:

1 – Go to the Control Panel - My Finances
2 - Click on " Set withdrawal methods"
3 – Near the bottom of the page appears the date options for receiving, just select: Receive Weekly (every Wednesday)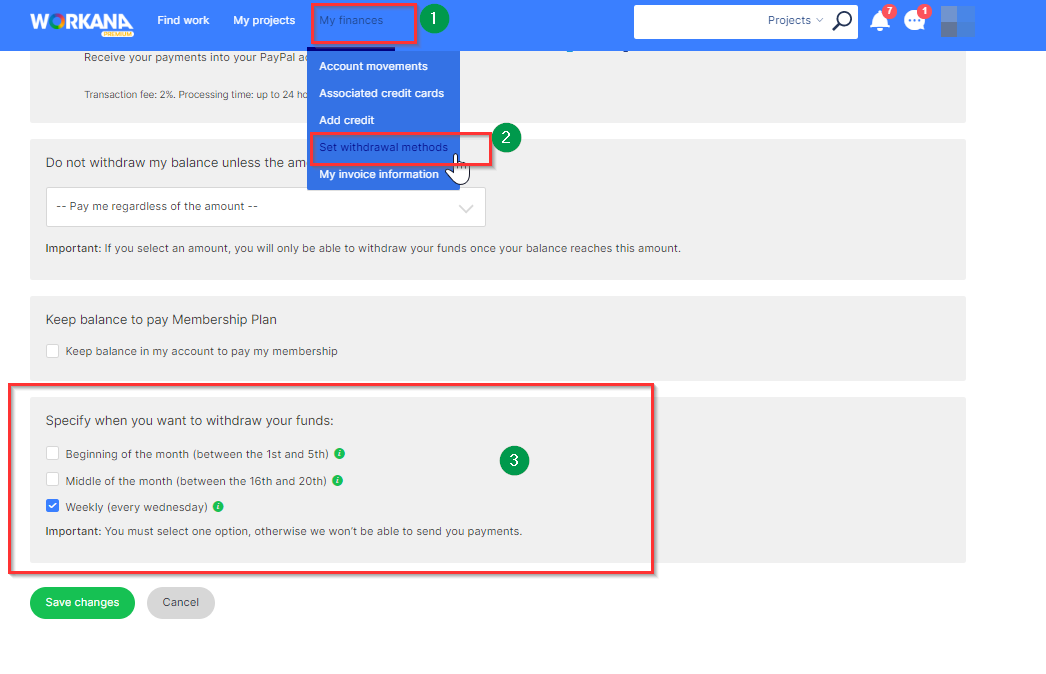 Weekly withdrawal rules
Your weekly Withdraw will always be processed on Wednesdays.
In practical terms: If you as a freelancer request for a withdraw on Friday, for example, this withdraw will be done on next Wednesday.
Keep in mind that serve to be processed on Wednesday, must be ordered until Tuesday night.
And the amount that will be withdrawn will always be the total amount that exists in your movements at the time of withdrawal and not at the time when you requested the withdrawal.
Here you can see how to set your withdraw method.

Remember that to request an express withdrawal, you need to have money available in your account and be signed up for a Premium Plan. Otherwise here you can see the payment dates.