Here we explain which are the steps to be ready to receive your funds 😉


The first step you need to take to ensure the payment of your balance at Workana is to set up your collection method and frequency.
You must log in to My Finances/Configure Withdrawal Options



In this panel you can configure: the minimum balance you want us to send you money with, at what time of the month, the payment method and the email account with which you have this payment method associated. Check your data carefully! 😊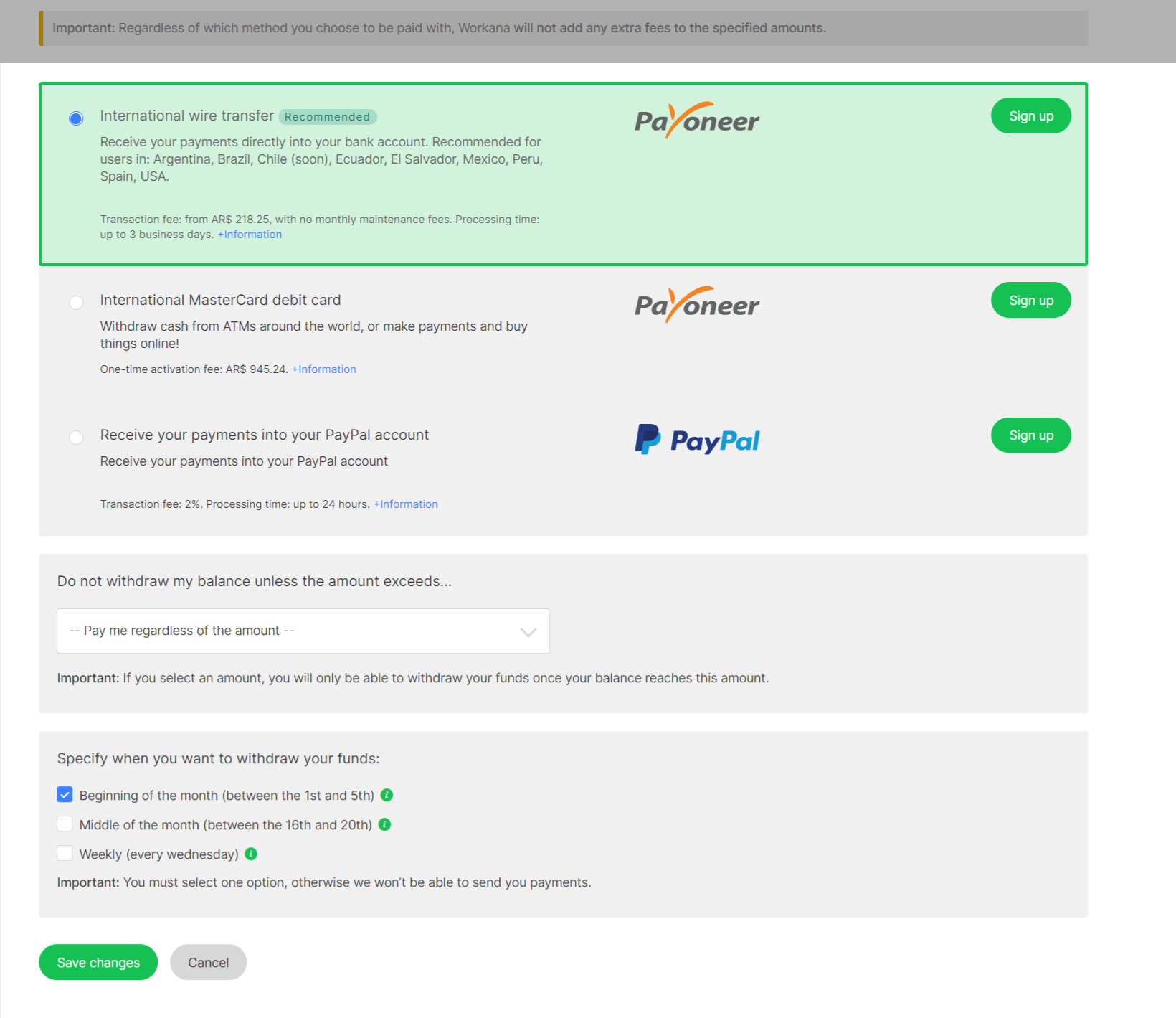 Important: Remember that you will only be able to choose the middle and beginning of the month payment period if you have a membership plan, so if you have a Free Plan you must select the beginning of the month payment period. 😊


If you have more questions about collection dates, be sure to visit our Withdrawal Calendar for more information.
----------------------
Have you seen our tutorials?
Login to WorkanaTV