Starter Packs are unique benefits packages for new freelancers who are looking to get hired to work on their first project at Workana. Here's a brief introduction on Starter Packs and how they work: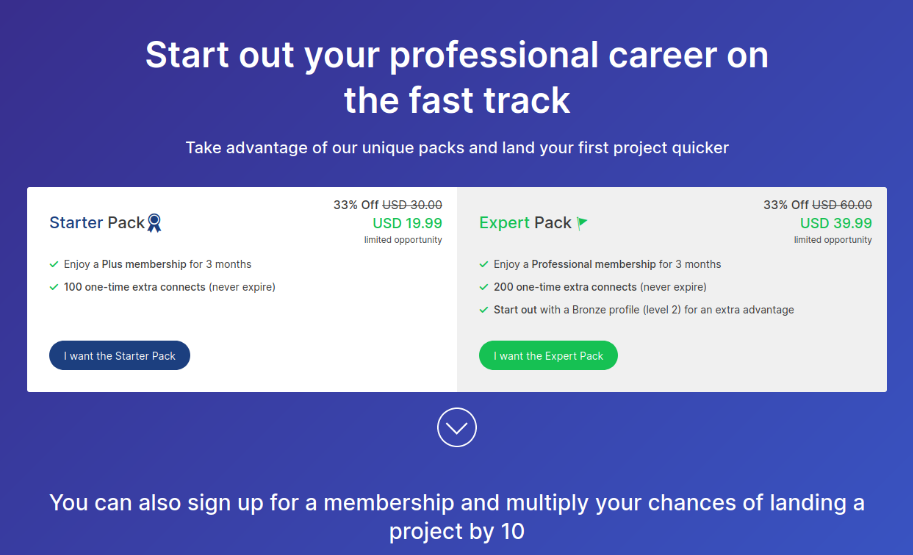 Three Month Membership Plan: When you purchase a Starter Pack, you automatically receive benefits from one of our plans (see benefit plans). If you sign up for a Starer Pack, you'll automatically receive a Plus Plan for three months, and if you sign up for the "Expert" plan, you'll automatically receive a Workana Profesional Plan for three months.
One-Time Extra Connects: The extra connects don't expire while plans are active and are there to help you contact more clients during this time. Extra connects will start to be discounted when you no longer have weekly connects available.
It's important to note that we created these packages to help you get hired for your first project on the Workana platform, but it doesn't guarantee that you'll get hired for the project because ultimately that depends on you and the clients that you contact :)
Once you sign up and start using the Starter Pack, it can't be cancelled.