Did you know that at Workana you can improve your project to receive more and better proposals? 🙂
Each project is a different experience, and we want each experience to be the best. To do this, we offer you the following upgrades that you can purchase at any time: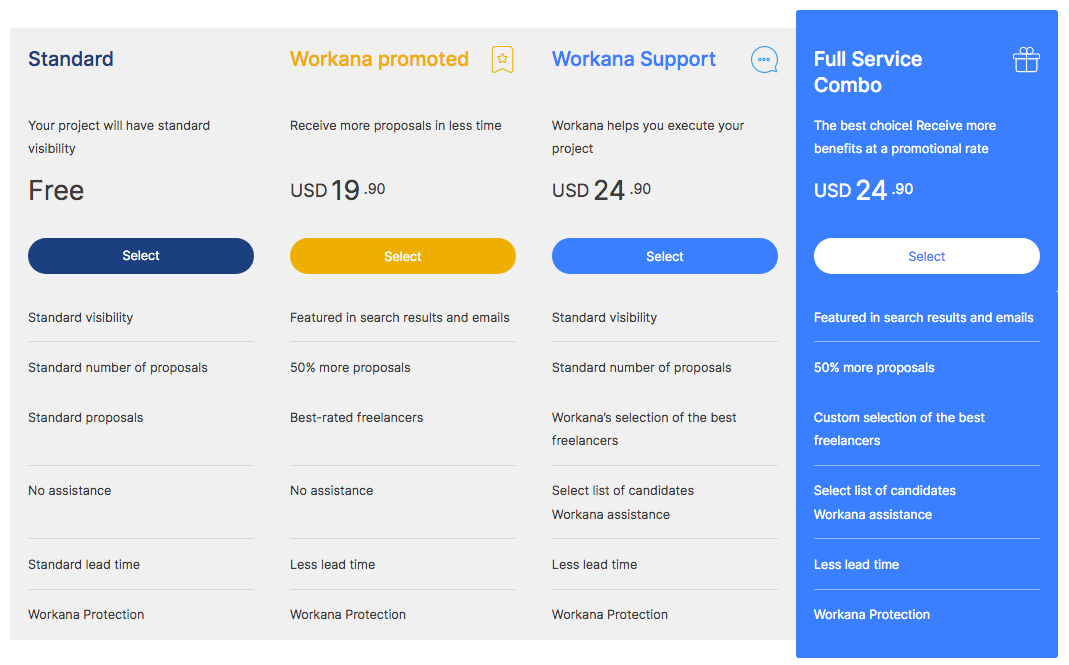 WORKANA PROMOTED
This service includes the highlight of the project in the platform's search engine and in the emails that are sent to freelancers daily with the most important outstanding projects.
WORKANA SUPPORT
It is an intervention that our system makes on the project, based on the needs that you have made explicit in the description. *
You will receive our Assistance service through an exclusive channel (chat) to assist you in everything you need!
With this upgrade, you also have unlimited invitations, you can invite all the freelancers you want 🙂
FULL SERVICE COMBO
With this option, you have all the aforementioned benefits:
- highlight in search engine and emails to freelancers
- Workana Assistance
- access to chat
- unlimited invitations
How do I purchase these services?
You can purchase any of these upgrades during the publication of your project. And if you decide to do it later, you must go to https://www.workana.com/dashboard, and in the three dots to the right, you will find the option "Improve your project".
* at the client's request.