To see what jobs are available, you must enter our site and visit the "Job Search" section. In this section you will find two search engines: "Search for Projects" and "Projects with my skills".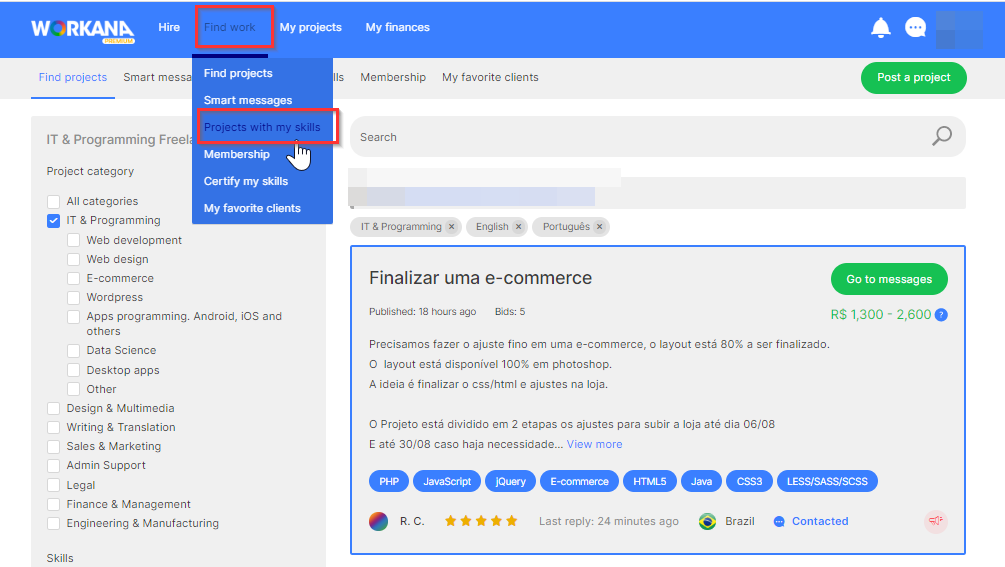 There you can search by filtering by "Professional Activity", "Posting Date", "Language" and more. Here are the differences between these search engines 🙂
Once you have found a project that is of your interest and for which you are qualified, you can send a message to the creator to ask for more information or make an offer directly and send a message at the same time.
If the user who published the project thinks that your bid is interesting, they will answer your message and finalize details and then decide if you are the person chosen for the project. If you are chosen for the job you will have to wait until the payment of the security deposit is confirmed to Workana before you start working.
When you have successfully completed the job, the client will release the payment to be credited to your Workana account and then you decide how to receive the money.
​Sometimes it happens that the job offers you are looking for are not available the moment you register at Workana. But don't get discouraged! Job opportunities arise constantly and our team does their best to bring them to you. 🙂