On Workana, you can create and publish a project in a simple, fast and dynamic way. The first step is signing up so you can hire a professional. You can follow the steps below:

1- Click on Hire and Post a Project

2- Category: choose the appropriate category so that professionals can easily find your project.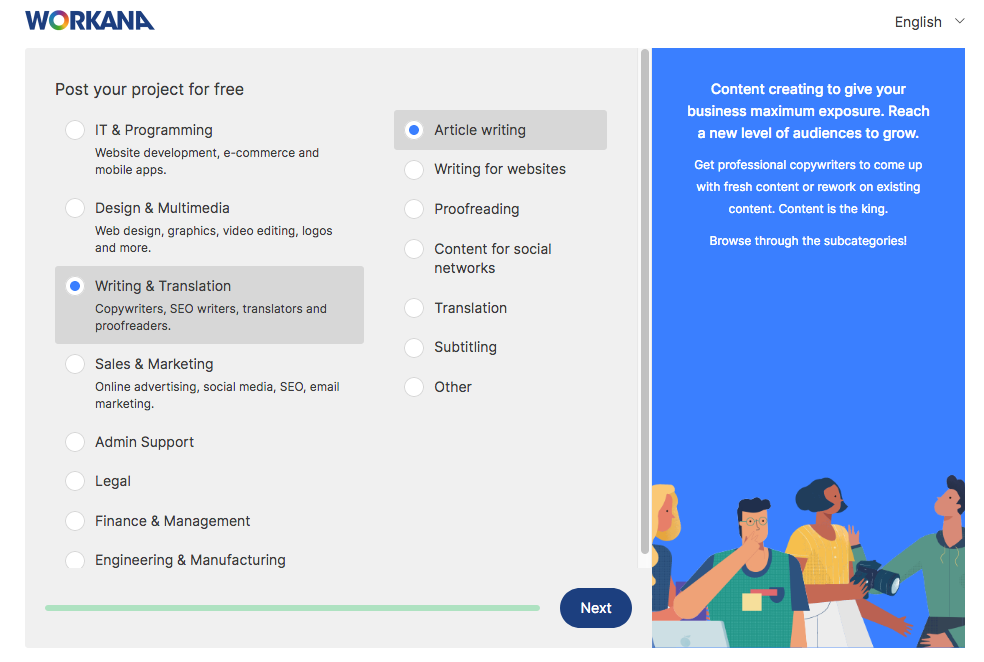 3- Project name: choose a name that describes the main goal of your project. Try to make yourself clear while being concise as well.
4- Specifications: define the scope of your project and include all information necessary for the professional to see if they fit the profile you're looking for and - if they do - to evaluate if they'll be able to do the job.
5- Advanced Options:
Visibility and scope: visibility and scope will help you filter the best freelancers for your project.
Size and budget: choose the size of your project and how much you want to pay for the work.
Delivery time in days: choose the appropriate deadline for professionals to propose in compliance to do so.
6- Describe your project: This step is essential so that professionals know what the project is about and can give you a more personalized offer.
7-Attach file: You can attach files, images or videos related to the project as additional information.
8- Skills needed: specify the skills needed to get the job done. This will be of huge importance so you can receive offers that are most qualified and similar to what you're looking for.
9- Receive better proposals : In this step you can hire Workana's advice, highlight your project or make it private. This can help you receive better proposals for your project.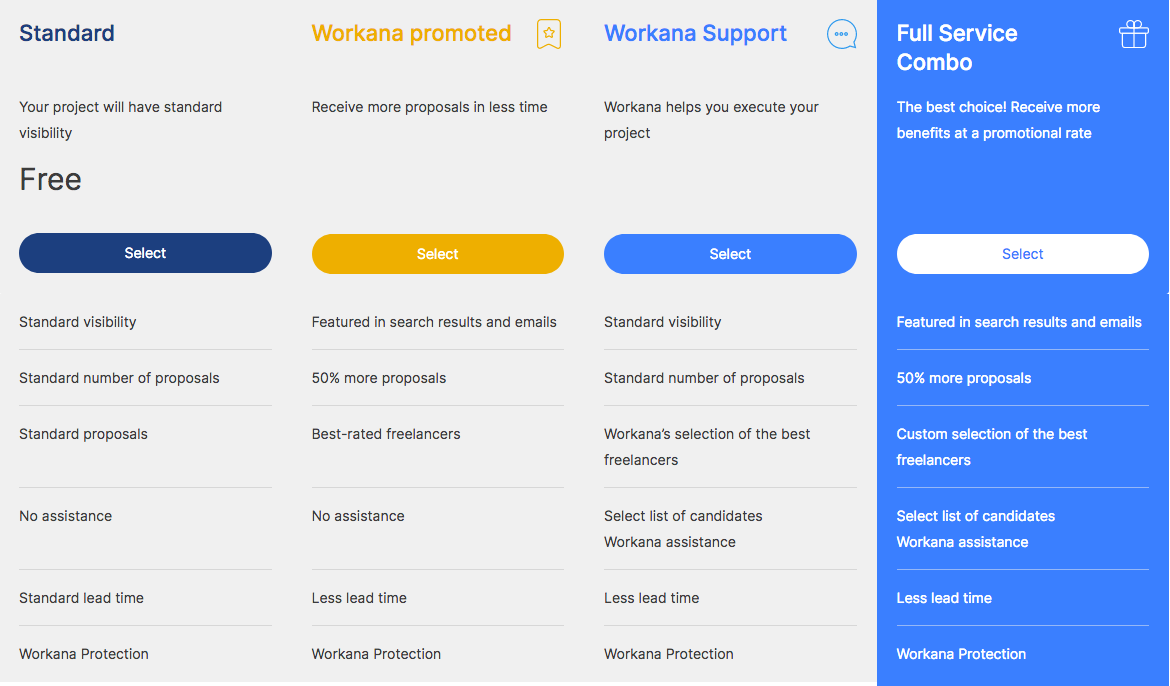 10- Freelancers suggested by Workana: You will find a list of freelancers that have the skills you are looking for. Invite them!
Once the project is published, Workana will keep you informed about the proposals or messages you receive and the movement of your account.