To make your experience on the site easier, you can link a credit card to make payments on plans, highlight proposals, or even hire professionals.
Here we explain step by step how you can link and/or unlink your card 😊
Go to the "My finances" section, and click on "Associated credit cards"




Link and manage your credit cards to speed up your transactions on Workana.

You will then need to fill in your card details: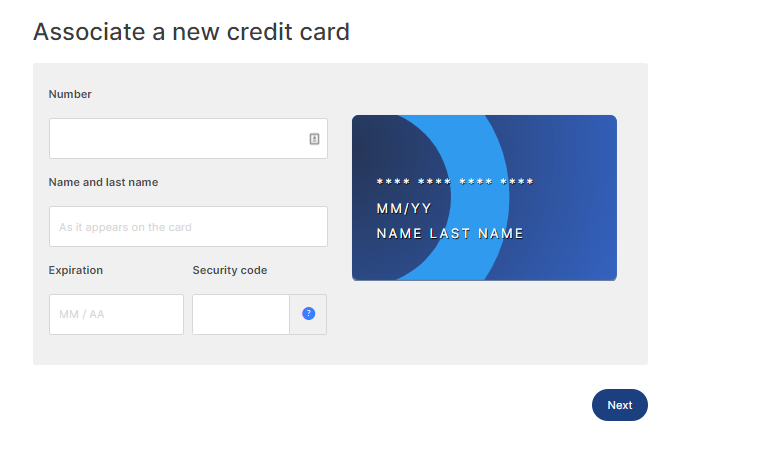 If you wish, you can select the "Save this card for future use" option. By doing so, we will store your payment information so that you do not have to re-enter it when making your payments:
Click on "Link Card" and Done! Your card will be linked so that you can make your transactions easily and safely 😁
IMPORTANT: When you link a credit card, the system will charge USD1 to verify it. This fee will be automatically refunded to your card within 30-45 days after the link is made. 😉
I have an associated credit card and I wish to unlink it:
If you have linked a credit card and want to unlink it, you can do this step directly from your profile. We'll tell you how: 🙂
By logging in from "my finances" to "Associated credit cards", you can view all the cards you have linked to your profile.



NOTE: If you are a client and have projects by the hour, you can view your projects here and select the linked card you wish to pay with for each one of them.
IMPORTANT: If you have a benefit plan associated with the card, you will need to cancel that plan first. Once the cancellation is applied, the card will be released so that you can unlink it from the profile.

If you have an hourly project linked to the card, it will be necessary to finish and close the project in order to unlink your card. 🙃
If you have any questions, please contact us here. We are here to help you!