We know that, until now, choosing more than one freelancer for your project was something complicated. You had to write everything all over again, invite, once again, the freelancers you had already chosen for the original project... well, this is now over!

Now, you can hire all the freelancers you need with just 1 click. 😱
How does it work?
As far as the original project, the process is the same it has been:

You post your project.
You receive bids from the best professionals.
You start talking with those you like the most to agree on deadlines, cost and tasks for each of them.
Once you have selected all your candidates, you must accept the first chosen one among them all. Yes, without fear, you won't lose anything you already have there. 😉

Once you click on "accept bid" on the first professional of your choice, this screen will appear with the following option: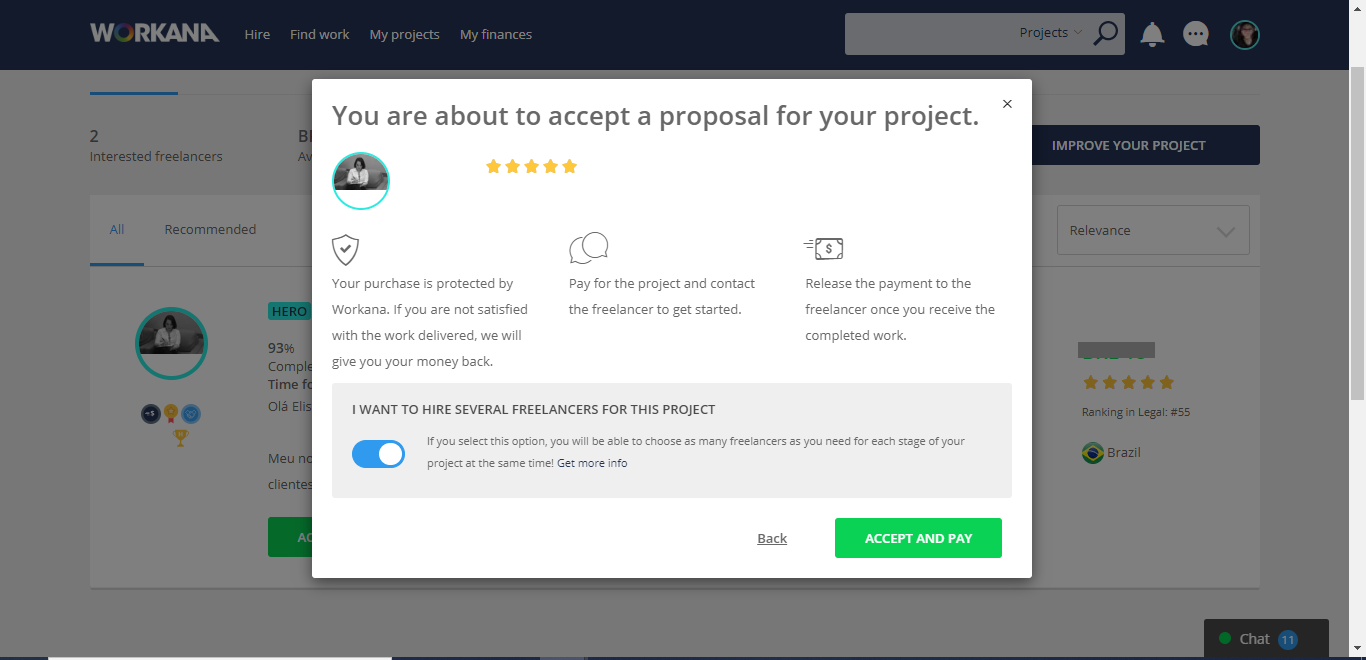 By enabling the option shown in the image, you will be able to continue with the payment process while your original project will stay open without any changes to that you can do the process all the times you need. 😉 Like magic, right?
The important thing here is that the last freelancer you hire shouldn't have this option enabled. This way, all your projects will be "working" and you won't have new candidates sending you bids.
How do I find all my projects after hiring?

You just need to go to the "My Projects" section, where the following will appear:
Name of the hired freelancer – Name of the original project
This way, if your original project were called: "Website design for a watch store", and you have hired 3 different freelancers, you will see in your list:
Name of freelancer 1 - Website design for a watch store
Name of freelancer 2 - Website design for a watch store
Name of freelancer 3 - Website design for a watch store
This way, each project will function independently, but they will still all be part of the same original project.
Do you want to try it? Post your project right away.