Once the project is in the "working" stage, professionals can make partial deliveries as they complete the various goals proposed in the job description.
By accepting their deliverables you will be releasing that percentage of payment to professionals. If you do not manage with percentages, a single 100% delivery will be made and the mode of action will be the same, accepting their deliverables will free them 100% of the project value.
It is important to note that any partial/full release of funds is not covered by Workana's guarantee as it is considered an acceptance by you of the work done by the professional.
IMPORTANT: Before releasing the funds, check the material provided by the professional to verify that the work is done and complete. Remember that once the funds are released, it is not possible to reverse the payment.
If you need to make any alterations or changes, ask the professional to make these changes before releasing the funds.
The client needs to enter the project link and click on "review deliverables" and accept the delivery.
Here's how you can release funds to the professional 🙂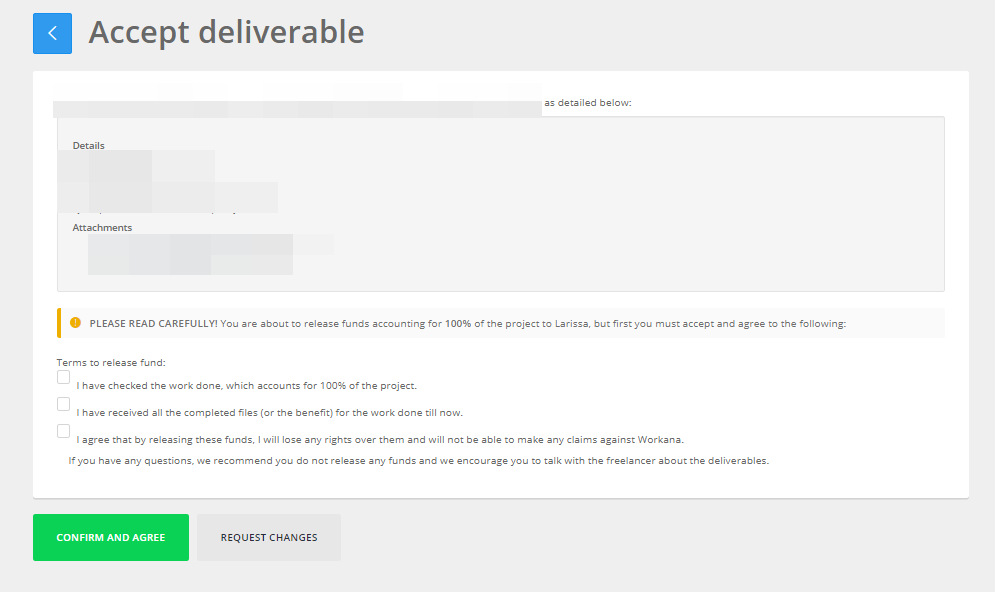 If it is the release of an extension:
(If you are a freelancer, be sure to submit project material before requesting client release).